Click here to login to the "Purim Project" 
Or Contact Us to get your own Account

...or continue reading for a program overview: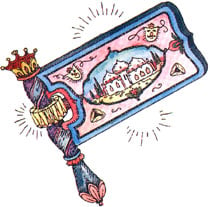 This year Purim is celebrated on Saturday evening, March 15 and continues through nightfall of Sunday, March 16.

One very special mitzvah of Purim is to send Kosher food gifts to our neighbours, friends and family members. This is known as Mishloach Manot.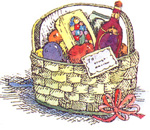 We have implemented an innovative online program to assist you in fulfilling this special Mitzvah while simultaneously supporting Chabad of Dollard.

If you have received your unique user ID and password, you can login to our system which will allow you to select from a list of families in our system.
If we inadvertently omitted anyone, of if you have not received your login info, please contact us and you/they will be added.

One basket will be delivered to each family with a Purim greeting card listing the names of the families sponsoring the gift-basket along with an optional personalized message.

If you like, you can also check the reciprocity box which will reciprocate to those who have selected your family. Once checked, the reciprosity feature will automatically add your name to the basket of any family who selects you.   

Thank you for building friendship and community and thank you for supporting Chabad! 
An initial charge of $36 entitles you to select six families.  Additional families may be added for a charge of $6 per family.